Our Family
Our Family includes Eric, Tamara, our daughters Bridgit and Maggie, our cats and dog. More about the family will be posted when I, Tamara, get caught up on other things...
Eric & Tamara were married on May 15, 2004.
We now have a Yard Sale online. We will post the items on our Yard Sale page, and after awhile if they don't sell we will move them to Ebay.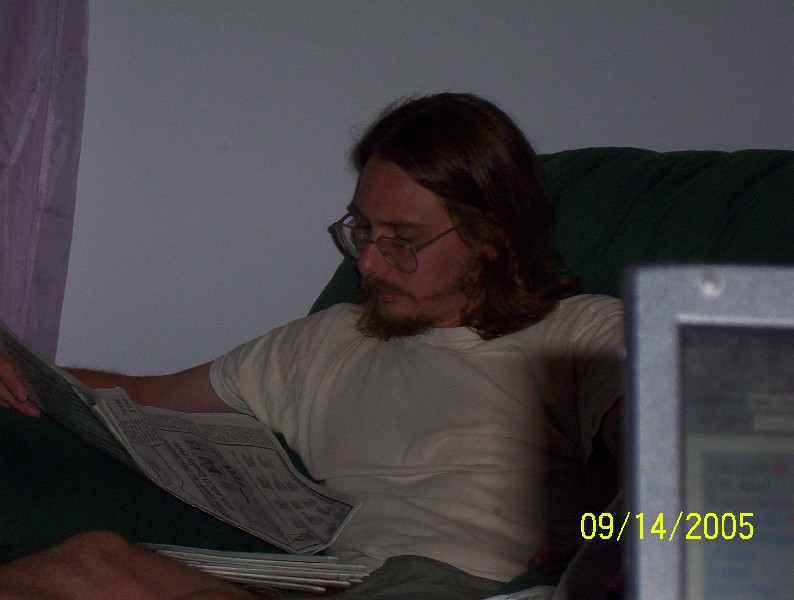 Eric taking a break reading the "Farm Journal"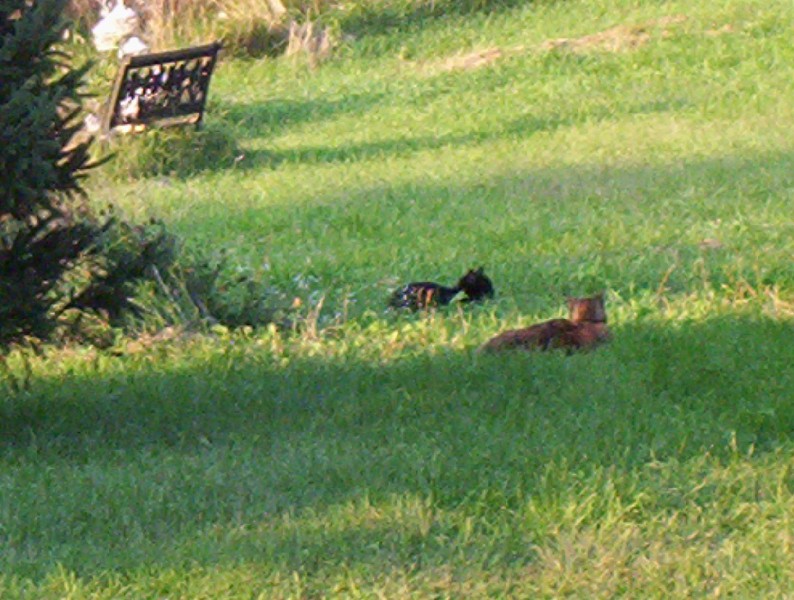 Managed to catch both cats in one picture!